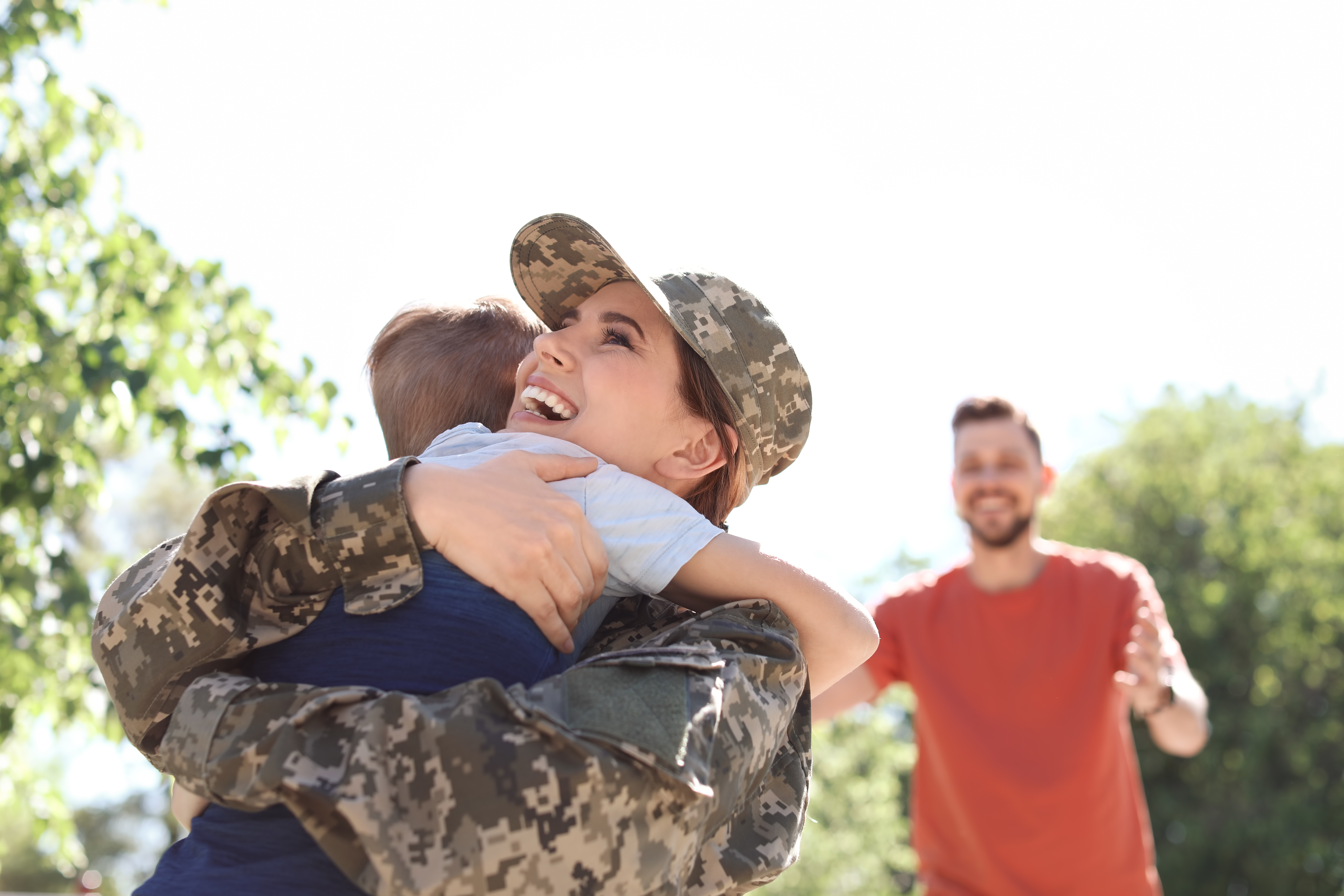 November 8, 2019
The Benefits of a VA Home Loan
The VA Home Loan program is one of the most powerful loan options on the market. Millions of active military and veterans are eligible to receive these significant financial benefits. If you are a service member, a veteran or an eligible surviving spouse, you may have earned these home loan benefits.
VA Home Loan Benefits:
 No lender fees. Resource Financial Services charges no lender fees for origination, underwriting and processing of your loan. On a VA home loan, lenders are allowed to charge one percent of the loan amount. On a $200,000 loan, the lender fee would be $2,000. Our policy of no lender fees allows you to maximize your budget.
 Zero down payment. With a VA loan you can buy a house with zero money down. Conventional and FHA loans require between 3.5 percent and 5 percent of the loan amount for down payment. Your VA loan allows you to own a home now, not years down the road, while saving your money for other things like home improvements, education or a rainy day fund.
No monthly mortgage insurance. VA home loans are backed by the government, so unlike conventional and FHA loans, they do not require monthly mortgage insurance. Conventional borrowers who can't put 20 percent down typically have to pay this, which can add hundreds to their monthly payment. No down payment and no private mortgage insurance means big savings for you.
Lower interest rates. Because the VA backs each VA loan with a guaranty, these loans carry less risk and continue to have the lowest average interest rates of all loan types. Resource Financial gives eligible veterans and service members our very best rates on VA home loans and interest rate reduction refinance loans (IRRRL).
No penalty for early payoff. Many loans charge a penalty if you pay off the home loan before it matures. This is because lenders miss out on opportunities to collect interest payments. But with a VA home loan, you can pay off your home loan at any point without any financial penalties.
Closing cost benefits. All mortgages come with fees and closing costs. But the VA limits what veterans can be charged for these expenses. In addition, closing costs are always up for negotiation and you can ask a seller to pay all of the loan-related costs when you make an offer on a home.
Streamlined refinancing program. If you are a homeowner with an existing VA loan, you can refinance into a lower interest rate and lower your monthly mortgage payment. The Streamline refinance, or Interest Rate Reduction Refinance Loan (IRRL), is quick and easy, since you already have one VA loan product. No appraisal is needed in some cases, as well as no Certificate of Eligibility, and there are little to no out-of-pocket costs.
Lifetime benefit. One common misconception about the VA mortgage program is that it's a one-time benefit. But if you have earned this program, you can use this program over and over throughout your life. It's even possible to have more than one VA loan at a time. Your Resource Financial loan officer can help you make the most of your VA loan benefits.
At Resource Financial Services, we love making people's dreams of home ownership a reality. We start by helping you find your homewith our online search tool. Visit us online today at rfsmortgage.comto get started. Then contact a Resource Financial Services mortgage bankerat 877.797.4545to discuss your mortgage options and your financial goals. Let us walk you through the process and welcome you home to a better mortgage.