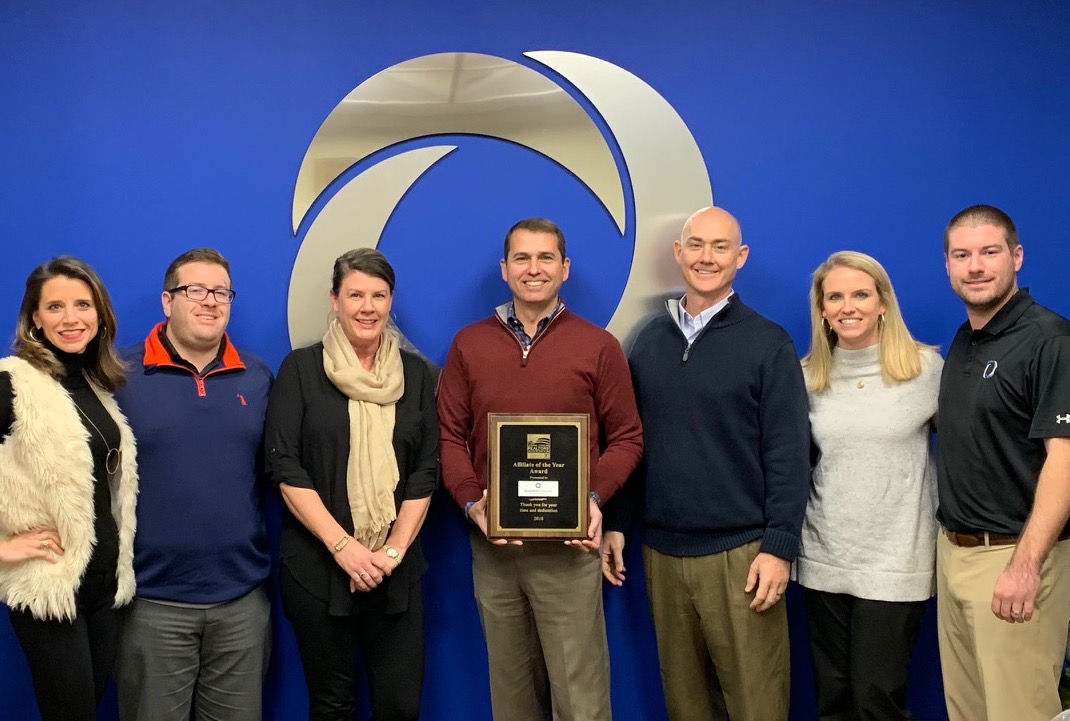 December 12, 2018
Resource Financial Services Receives CCRA 2018 Affiliate of the Year Award
Resource Financial Services received the Central Carolinas REALTORS® Association's (CCRA) 2018 Affiliate of the Year Award on Thursday, December 7, 2018, at the CCRA's annual holiday event at the South Carolina State Museum.
The Affiliate Business Partner of the Year Award is given to an organization that goes above and beyond to support and promote the real estate industry and its REALTORS®, showing dedication and involvement in both the organization as well as the local community.
"It is an honor to be given this distinction by our peers in the real estate industry," said A. Wade Douroux, President and CEO of Resource Financial Services. "Our mortgage bankers donate their time, energy and talents to help make the organization successful. We strongly support its education and advocacy programs that benefit REALTORS® and our communities."
Resource Financial Services offers experienced mortgage specialists who work hard to educate homebuyers about the wide variety of loan programs that can be tailored to meet individual financial needs. Homebuyers can expect quicker closings, same-day pre-approval, 5-Day Processing and guaranteed lower rates.
We're excited to help you find your home, find your loan and get cash back. Start searching for the home of your dreams online atrfsmortgage.com. Call toll-free at 877.797.4545to speak with a mortgage banker.