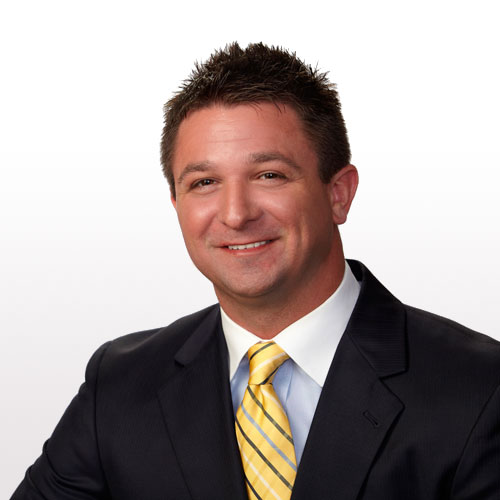 February 14, 2019
Mortgage Banker Ashley Hales Earns Certified Veterans Loan Specialist Certification
Resource Financial Services is pleased to announce mortgage banker Ashley Hales has earned the National Association of Mortgage Banker's (NAMB) Certified Veterans Loans Specialist (CVLS) Certification. This special designation is given to loan officers who complete comprehensive training from the NAMB to gain detailed knowledge of VA loans, enabling them to serve military and veteran homebuyers at an advanced level.
Ashley is licensed in North and South Carolina and has more than 13 years of experience in mortgage origination and planning. His office is based in Wilmington, North Carolina, where he is already using his new expertise as a VA approved lender to help more veterans maximize the benefits they deserve.
"North Carolina has one of the largest military footprints in our nation and I am proud to be able to help veterans and military families here," said Hales. "There are many details and nuances within VA loans and this new certification allows me to go beyond the basics and help each individual with their unique circumstances."
The Certified Veterans Loan Specialist Certification equips VA lending professionals to expertly guide borrowers through the mortgage loan process and gives them a great grasp on the program's requirements and restrictions as well as its exemptions. Lending professionals participate in continuing education classes and live webinars to maintain their designation.
Resource Financial Services is a mortgage banker serving the southeast with a strong commitment to help our nation's veteran and active military homebuyers. Our experienced mortgage specialists work hard to educate homebuyers about the wide variety of loan programs that can be tailored to meet individual financial needs. Homebuyers can expect quicker closings, same-day pre-approval, 5-Day Processing and guaranteed lower rates.
Need help with a VA loan? Call Ashley at 910-228-9545 for home loan guidance that is VA approved.
We're excited to help you find your home, find your loan and get cash back. Start searching for the home of your dreams online atrfsmortgage.com.