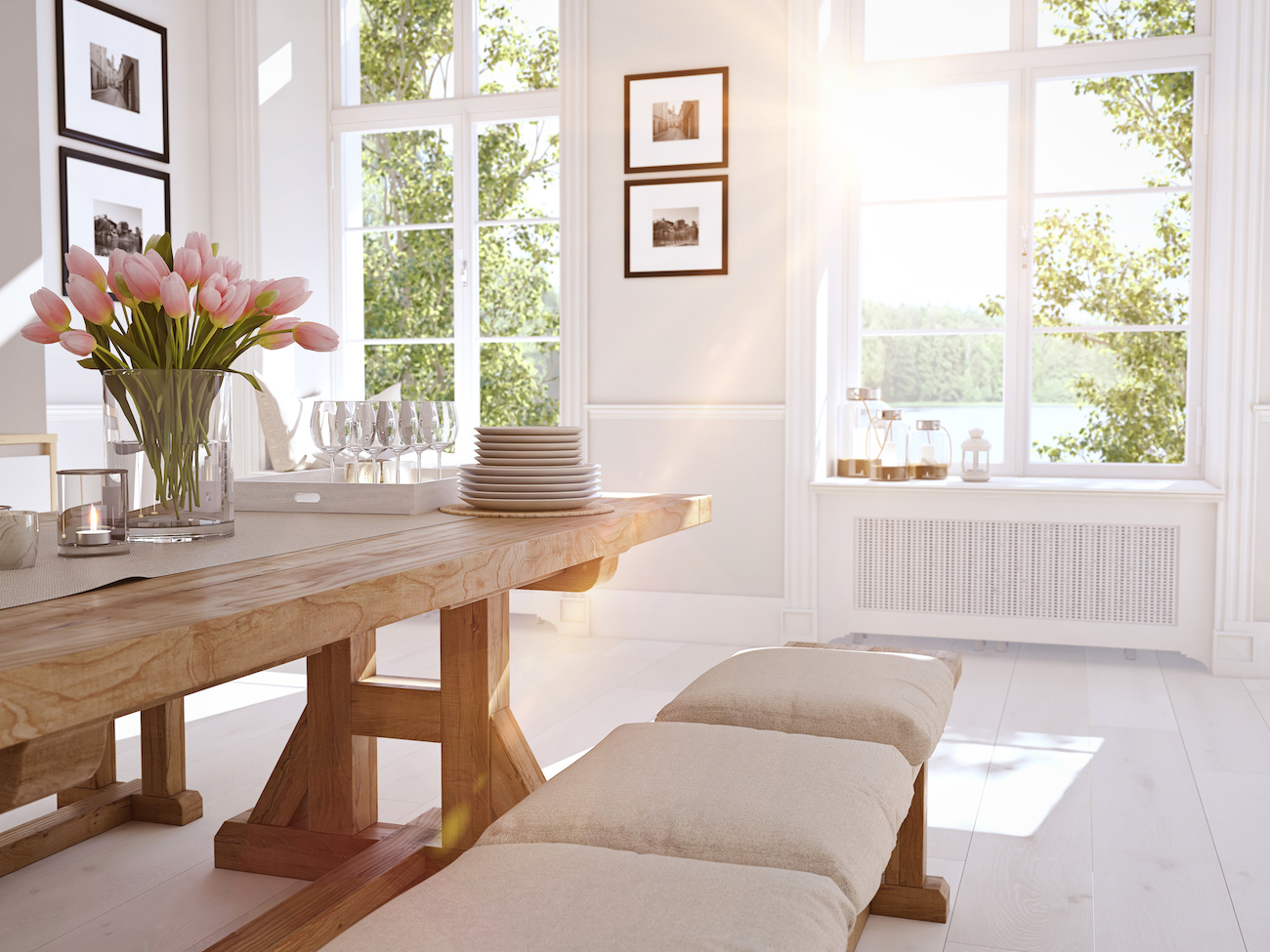 April 30, 2019
Freshen Your Home for Spring
Housing experts say May is the magic month for home sales – and for good reason. Statistics show that listing a home toward the end of spring significantly increases a seller's chance of selling quickly and for as much money as possible. Even if you're not putting your house on the market, consider making some seasonal updates to shake off the winter blahs.
Here are five things you can do to spruce up your space without breaking the bank:
Take an assessment
Walk through your home with an objective eye. Look at your property through the lens of a buyer and determine what needs the most attention. Make major repairs and replacements first so savvy homebuyers can envision themselves living there with minimal work to do when they move in.
Tackle the clutter
Take clutter one room at a time. Purge items based on when you last touched or used the item. Clear counters of small appliances. Pack away out of season clothes. Edit your book piles and magazines. Organize closets and drawers with attractive storage containers.
Create curb appeal
Make a great first impression by cleaning the gutters and making sure your home's lawn is immaculate. Prune the bushes. Weed the garden and plant flowers. At the entry, maintain a polished look with potted plants, a fresh coat of paint on the front door and a new welcome mat.
Go lighter and brighter
Put the dark colors and heavy blankets away. Add brighter lighter colors to your rooms with lighter fabrics on the throw pillows and sheer curtains. Switch out lampshades to something more colorful. Lighten the room's accessories by replacing heavier wooden boxes and brass candlesticks with glass urns and lightly colored items. Bring in wicker or sea grass baskets for storage.
Bring nature inside
Incorporate nature into your home by decorating with fresh flowers, branches and bowls of fresh fruit. Place them on coffee tables, end tables, shelves or countertops for a touch of natural elegance. Add colorful greenery with houseplants or try arranging large leaves in glass cylinders.
At Resource Financial Services, we help people achieve the American dream of home ownership. We start by helping you find your home with our online search tool. Then our experienced mortgage bankers walk you through our wide variety of loan programs that can be tailored to meet individual needs.
Visit us online today at rfsmortgage.comto get started. Then contact a Resource Financial Services mortgage banker at 877.797.4545 to discuss your mortgage options and your financial goals. Let us welcome you home to a better mortgage.